Upcoming PCB run should unlock 1st shipping batch
Dear backers,
In this update, you'll find the following:
– Summary of the past weeks
– What's next
– Chip shortage (resolved)
– Applying for the early shipping
SUMMARY OF THE PAST WEEKS
After a number of video calls with our PCB manufacturer, we finally found what happened with the boards that were not functioning.
2 problems were identified:
Their freaking supplier had incorrectly positioned our Bluetooth chip, on the right side only, by around 0.5mm, which makes all the difference.
Then, they tried to fix it but they overheated the PCB, resulting in a wavy surface. Flexible PCBs are more sensitive to heat compared to hard PCBs.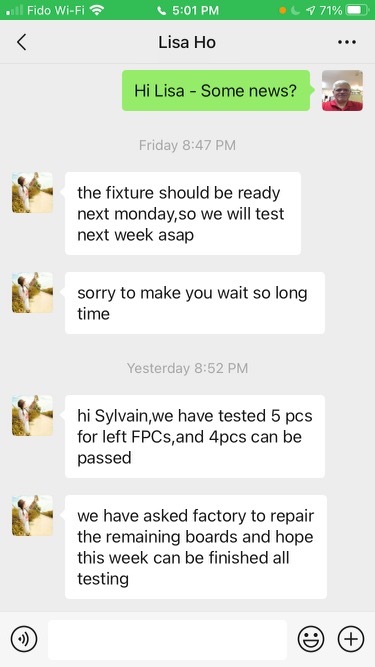 I won't blame anyone here for being angry about the situation :/ 
This long-distance manufacturing is far from ideal.
On the upside
, they really acted professionally trying to fix this issue, put in a lot of man-hours. They refunded us the shipping cost and spent a lot of hours figuring out what happened. They are doing a new batch for free.
My comment about Sylvain:
I was hoping that with Sylvain's deep experience and strong referrals, he would have made the right technical calls for what could be quickly done manufacture with the suppliers.
He knew it was not easy to manufacture his PCB design but never anticipated it at this scale. Turns out his design was too aggressive for a 1st version.
What's trickier is that the suppliers always think they can actually do it. And if it didn't work, they avoided the blame at all cost. Months of development are easily lost here.
It's always easy in hindsight what could have been done differently.
It could have worked but it did not so we made modifications months ago.
WHAT'S NEXT
The supplier will do a free PCB and assembly job for the
magnetic
 touch version we have. It will make about 60 pairs of earbuds.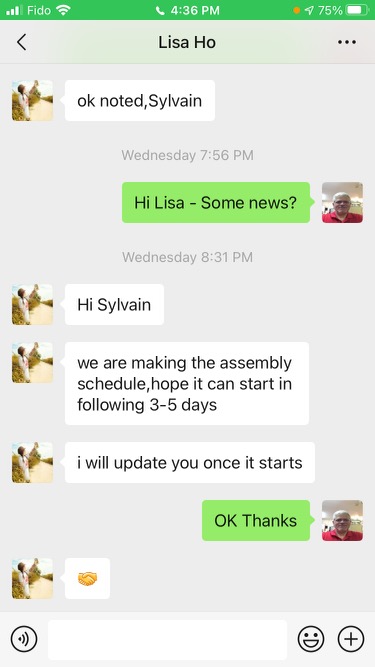 Magnetic touch version: you activate the earbuds by approaching the tip on an earbud to the top of the other earbud. Detailed instructions will be provided. Same as the pre-production prototypes we already sent.
Capacitive touch version: you activate the earbuds by touching their upper surface. It's the usual "touch" feature people know and it's more convenient to use but there is some drawbacks.
Those 60 pairs will be considered final and shipped, hopefully within 1-2 months IF the new boards come back as expected. IF the boards are well built, the capacitive touch version should be able to ship within 3 months. Aside from the different "touch" interface, they are expected to be like the capacitive version.
I'm taking my estimates directly from Sylvain since he's in a better technical position to get it right, but as we all experienced, our track record is pretty bad.
However, technical development is pretty much completed, it's basically a matter of manufacturing them now.
The supplier seems to have learned from their mistake but there is still a chance they mess up.
We can't physically be there so it's a lot longer wait time to receive/evaluate them and figuring out a solution if they failed. Each new cycle of PCBs can take easily around 2 months.
CHIP SHORTAGE
A chip shortage is happening for our touch capacitive touch interface so we had to switch the component. We don't anticipate other chip shortages since we bought our main components a while ago.
Took a while to understand the new touch chip's firmware environment and then program it accordingly. Also needed to manually solder it on the board, which is very difficult considering it's so small. Finally worked.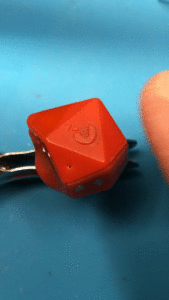 capacitive touch
APPLYING FOR THE FIRST 60 PAIRS 
IMPORTANT, the earbuds will only be red-colored for this batch. The charger will stay black. The box package might substantially differ as well.
Enjoy your summer all!
Phazon team