Get our exclusive updates.
The final laps
Hi Backers,
I'm sure you guys know that some companies jumped into the true wireless bandwagon. Some even launched a product on the market but failed to provide the reliability and quality we all crave for. We know, we tested them all.
Others are still banging their heads in labs. Our super smart lead engineer, Sylvain, is about to nail it down. Did you know he designed satellite parts and products for the secret services? 🙂
SHIPPING STATUS
We identified the connection issue between the smartphone and the earbud. Without going into much details, it appears that by adding a specific material around the antenna, the connectivity (RF) improves dramatically to the desired level.
Since we're back in North America for the time being, the time to get our new PCBs is somewhat longer. We've been able to pull out a 5 day lead time for our circuit boards (usually 2 weeks). Now, this PCB is the one we believe would be THE ONE. Of course, we need to test it out. We just received it today, so, we'll definitely have time to assemble and test it properly to share the results in the next update.
Once we get that final prototype we're looking for, just as this one should be the one, we'll provide you a reliable shipping estimate. Some of you asked about the timeline. It is certainly justified and legitimate. Well, since we're waiting for that final prototype, let me share with you the technical roadmap just below.

MILESTONES
Technical roadmap: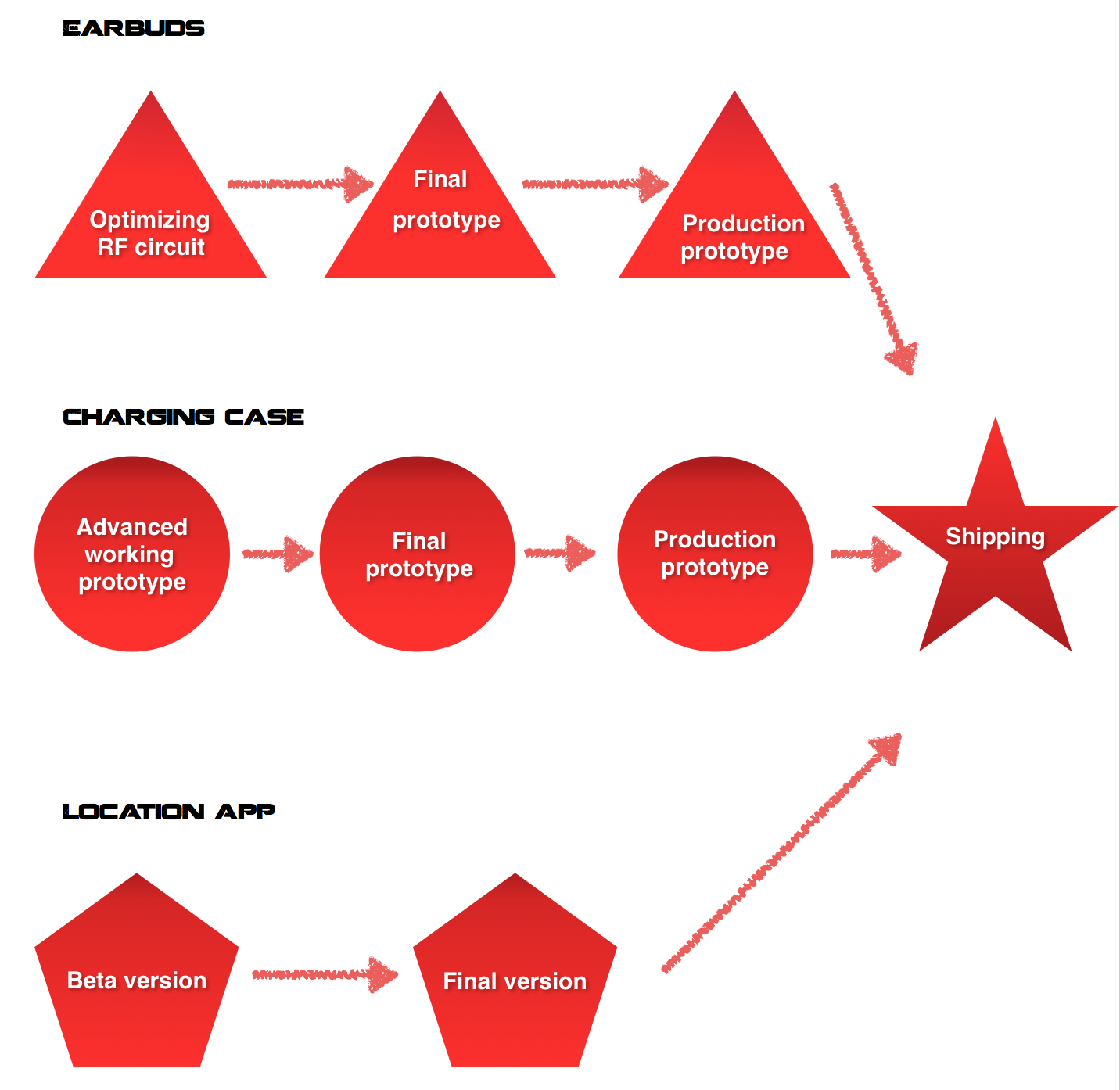 Those 3 processes are running in parallel. It's pretty straightforward.
Of course, a bunch of non technical stuff needs to get done, such as the final packaging (pictures to come).

RED COLOR TESTINGS
We received the red color testings from our Chinese manufacturer.
We took photos of them this morning and it happened to be super tricky to show you guys the difference. It is subtle and the photos could not show that off correctly.
Check it out: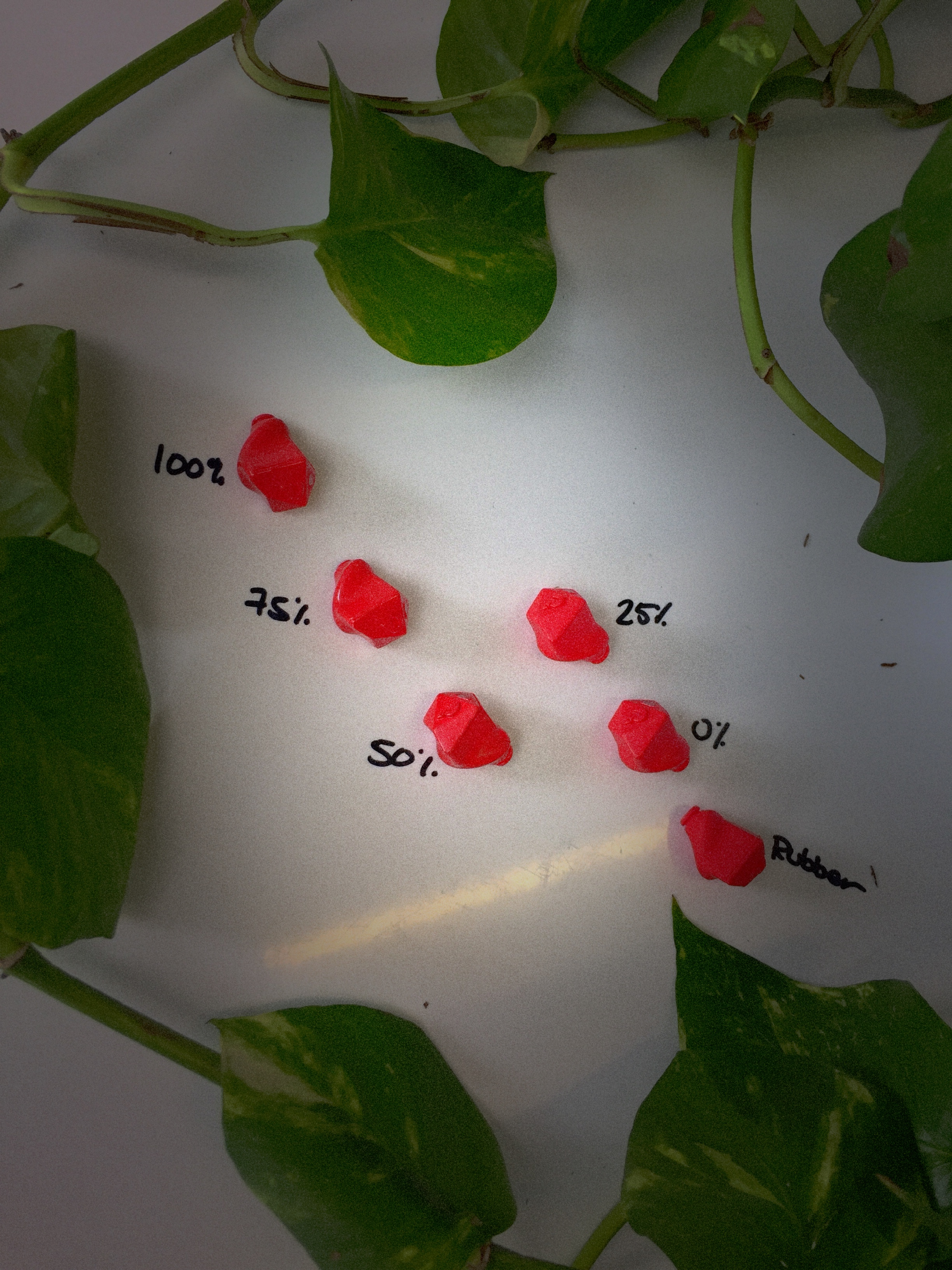 With a bit of luck & 3D renderings, we've been able to put some stuff that's easier to figure out.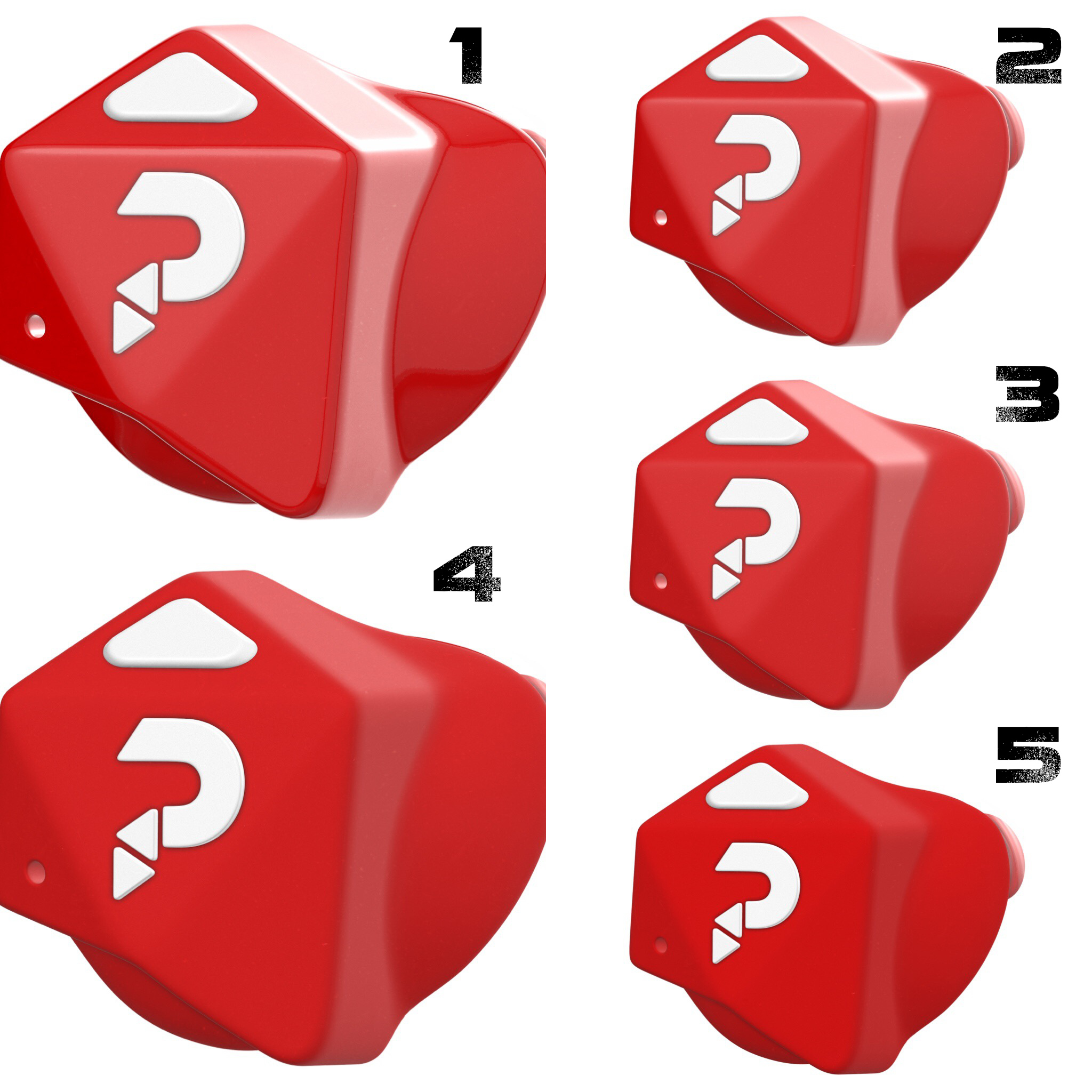 Which one do you like most? Comment on our Instagram account and one lucky person will be awarded a free & great looking Phazon t-shirt 😀
COLOR SELECTION
Make your selection here.
NEXT UPDATE
When we tell you it's going to be awesome, we don't fool around, even if it's April's fool.
P.S. sorry for the bad pun 😉
Join our waitlist now
We will inform you when the product arrives in stock. Just leave your valid email address below.