Get our exclusive updates.
Shipping status & Color selection
Hola backers!
Last month we made the fully functional miniature prototypes. The result has been outstanding in terms of the sound quality and connectivity. A lot more details will be provided in the next update.
Check out our senior engineer working on them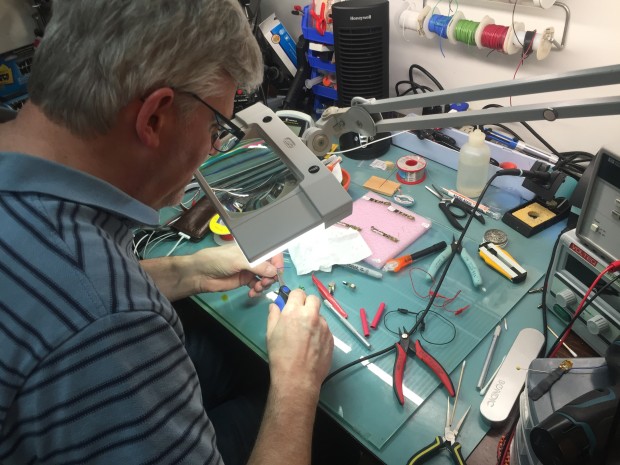 Yes, our electronics are microscopic!
Now let's jump into the core of this update!
Shipping status
Chris our CEO made a video explaining what's going on with the shipping:
As Chris mentioned, we're disappointed to announce that the earbuds will be shipped by the end of this year, most probably November 2016. We strongly believe that the short term sacrifice will result in a higher quality product. We promise to continue to be as transparent as possible with all the production details.
The reasons
Connectivity
We felt obliged to compare two possible technologies (NFMI and Bluetooth). We'll finally move on with Bluetooth. We've been able to achieve the ultimate stable connectivity – which nobody has been able to do so.
Electronic Design
Testing the best components out there, including the challenging connectivity took more time than anticipated. As a result, we made a complete make-over of the PCB design.
Batteries
We selected the best battery available on the market. However, they now have a lot more lead time than before we launched.
Final form factor
The electronic design will change a little bit the form factor. Be reassured, it will look the same. Since our form factor is so special and groundbreaking, we want to make sure it will respect our guaranteed not to fall. We'll need to finalize the design then order the molds, which can take somewhere around 2-3 months.
Please take note
We can assure you that we've considered all these delays before launching; the change in technology meant a great deal to us and we wanted to leave no stone unturned.
Official color selection
We feel fully accountable for the delayed shipping. To compensate the backers, we're offering the Sunset color to all backers – even that we're paying an extra for it.
Make your selection right here: http://phazon.ca/orders/index.php
*The real life earbuds will look just like the renders we provided
** Your email might not be there if you recently purchased. We'll refresh the database for every upcoming update.
———————
Here's a cool project we found out!
Nepsu – the most convenient speaker. Click here to check it out!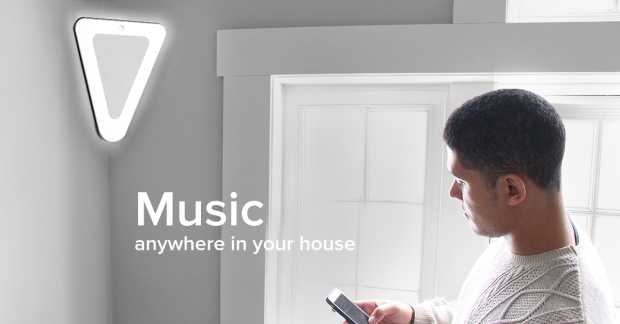 Hey, we love triangle inspired project 😉
Join our waitlist now
We will inform you when the product arrives in stock. Just leave your valid email address below.