Get our exclusive updates.
Results
Bon matin backers!
Last 2 weeks were pretty intense, so hold tight!
SHIPPING STATUS
You saw the working prototypes video in the last update, but we forgot to mention you the blinking light on the earbuds were for prototyping purposes only. The final version will not have them 😉
Those working prototypes were extremely hard to make. Why? Our PCB manufacturer forgot to cut the contour of the PCBs. He then shipped them out to the assembler. The assembler assembled them and cut them accordingly.
When we received the earbuds, only 2 of the 9 PCBs worked out. We got troubleshooting mode. Many theories came up. Eventually, we ask the assembler to send the PCBs uncut. We cut it ourselves and guess what, 9 out of 9 worked 🙂
No worries, the next batch of prototypes won't have that problem.
Our tech is so advanced that it's really fragile. Fortunately, we developed a molding process that will make the earbuds fully reliable while being kicked around everywhere without damage.
November shipping is tight but still think we can make it. We're now testing a new batch of prototypes so we'll be more precise in the next update.
SOUND TESTS RESULTS
We sent a bunch of earbuds 1 month ago to our speakers manufacturer. They put them up in their incredibly expensive testing machines. We got valuable feedbacks from them.
It's highly technical so let's say a few key points were mentioned to ensure proper air distribution, which makes a big difference in the sound quality.
Interesting fact: adding a rubber tip dramatically increases the bass and overall sound quality. So that's, what we'll do. A single earbud tip for every earbuds, so you won't have to fiddle the tip at all. They will actually improve your in-ear comfort. And we all love in-ear comfort, don't we?   😉
BACKERS SURVEY RESULTS
We asked a bunch of questions and you nicely answered them.
It really helped us understand what is important to you. This is a huge asset in who we are and why we do this.
Below are the main results:
Logo 1 vs Logo 2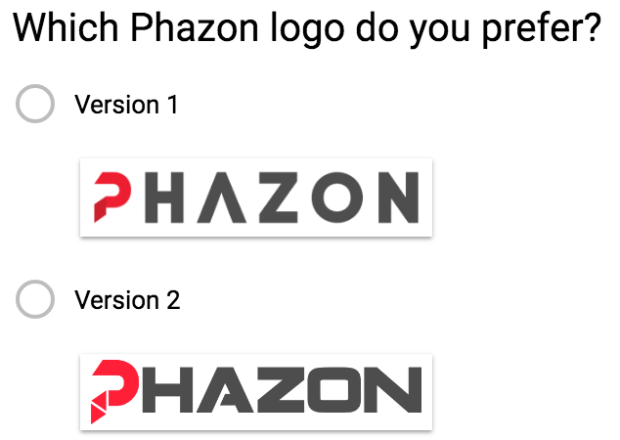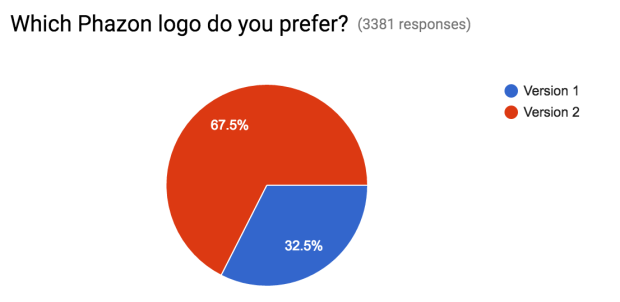 Microphone addition for 1-2 months delay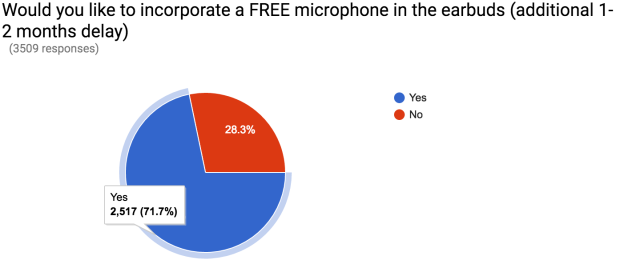 Notes: 
We have not made a decision yet regarding the microphone addition. We'll tell you soon enough about that.
We can confirm right now that we won't go for the nicer package for the 3 more months delay. To be fully transparent, it was not our intention to do 3 more months for a nicer package, we were curious about the outcome.
By the way, we got featured by Macworld and Dealerscope as the perfect iPhone 7 accessory – this is neat!
Au revoir!
Join our waitlist now
We will inform you when the product arrives in stock. Just leave your valid email address below.