PCB Update + Real colors showdown
Hey backers,
Our long-standing quest to find the right PCB manufacturer for our prototypes has come to an end! We also received painted prototypes, so make sure you look at that too.
DEVELOPMENT STATUS
Since the last update, we ordered two batches of PCBs from Canadian manufacturers. We did this to be able to test a second PCB in case the first one failed, saving us valuable time. We received the first batch of boards this past Thursday and they're exactly how we requested them to be. Our engineering team has worked almost non-stop since that moment so we could update our valuable backers in the most relevant way. Yesterday (Saturday), they worked from 7AM to 10PM. The hard work paid off: I'm happy to report that these boards are manufactured exactly as we requested. Therefore, the antenna is showing significant improvements compared to the best working prototypes we had.
We're still in a phase of fine-tuning the antenna so there is uncertainty in the equation. For now, the antenna has shown drastically more connectivity than the previous models. Antenna design in such a tiny space is unlike standard micro-electronics design. Ask any expert and they would tell you there is a lot of art behind it (meaning: you need a Jedi mind).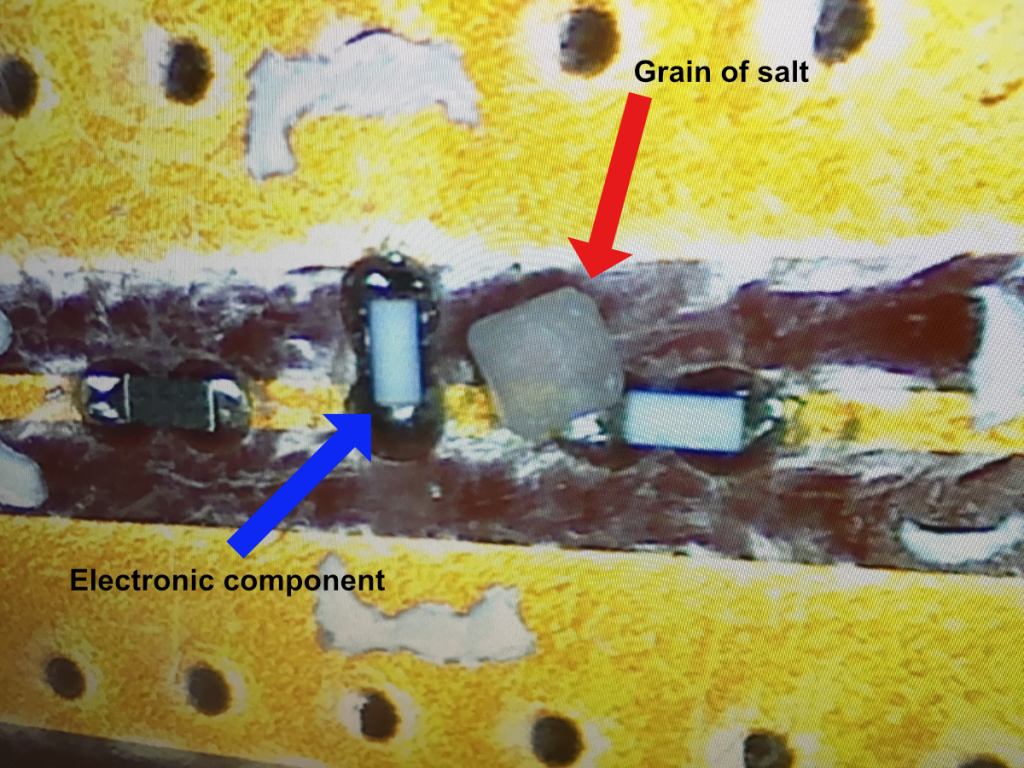 Shot taken from a microscope, showing a part of the antenna circuit. Our engineers need to move around the components in the process of the fine-tuning. This is how tiny it is.
To follow up on the last batch of PCBs received from a Chinese manufacturer, it did not come out as we requested (we kind of expected it). They used completely different materials than the ones we requested. This has a huge impact on radio frequency or Bluetooth in our context.
We learned PCBs manufacturing the hard way. The manufacturers sometimes make changes to the source files without telling us. They do that to make sure they get no defective PCBs. When doing standard PCBs, it's usually no big deal. It's a completely different game with our circuit since it's extremely tiny and complex. Tiny adjustments can make the difference between working or defective.
To sum it up, the latest batch of PCBs we got is the most promising yet, showing a drastic improvement in antenna connectivity. However, the fine-tuning is not yet finished so results it's too early to celebrate.
3 LEVELS OF MANUFACTURERS
We may confuse the hell out of you when we said we were going to manufacture the earbuds in China, and then we come back to Canada to make the prototypes.
For an accurate picture, we got 3 kinds of manufacturers:
PCB manufacturer (sometimes called bare-boards or PCBb)

PCB assembly manufacturer (aka PCBa)

Mechanical assembly (plastic parts + PCBa + shipping)
We learned that prototyping highly advanced electronics to the Chinese manufacturers is usually not a good idea. They're really good at scaling but not prototyping high-end stuff. That being said, we confirm we're still aiming to manufacture the product in China. We'll just keep prototyping locally until we have exactly what we need. Once we get there, we'll begin mass production with a large manufacturer in China that is completely reliable. That kind of manufacturer doesn't do prototypes, their specialty is producing massively what has been proven through prototyping.
SHINY VS MATTE
You guys requested to see the real colors and we have them.
We still have this shiny vs matte challenge in mind. Yes, we're that obsessed. We'll probably aim for the in-between finish. Nonetheless, we would like to have your input right here: https://goo.gl/forms/n2oIz2kAz8LUHcEr2
Here's a sample of a matte finish: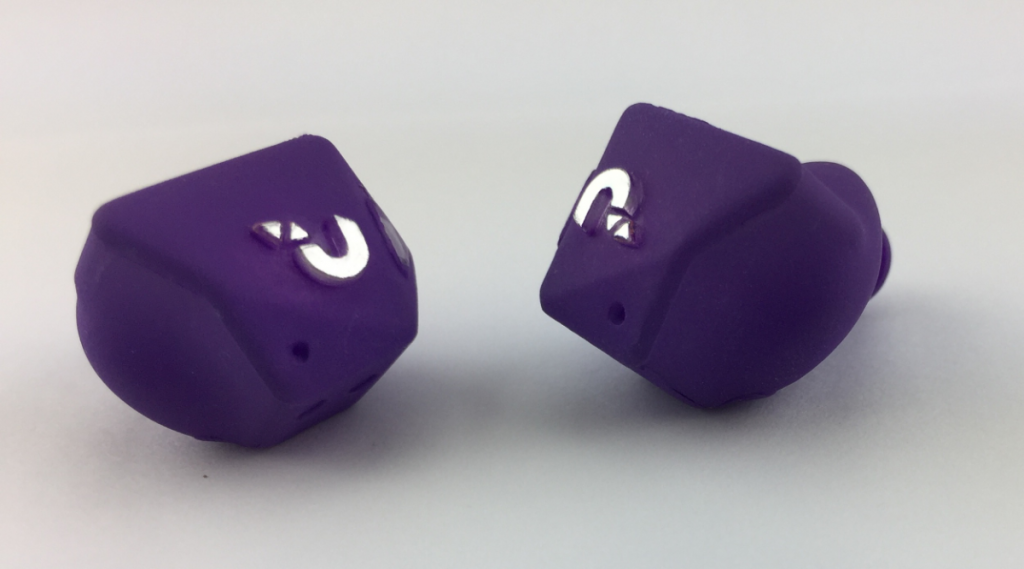 We already sampled people from our Instagram account and Snapchat, but getting feedback directly from our dear backers is always better. We'll have more pictures & videos of the shiny vs matte earbuds we'll release shortly… so make sure to add us – just click on the link 😉
You can update your color selection in here if you want: http://phazon.ca/orders/index.php
For the backers who came onboard since April 2017, you won't be able to select your color yet. We'll update the database shortly before we ship (we'll notify you via an update).
Keep rockin'
Chris