No kidding with manufacturing
Konichiwa backers!
The last 2 weeks have been highly focused on our PCB manufacturers while testing the audio quality in parallel… scroll me to learn more
SHIPPING STATUS
We know it's damn important for the backers to know what's going on with the shipping so they can finally enjoy the earbuds. That's why it's the first item in the updates.
In the last update, we told you we were having issues finding the right PCB manufacturer.
Well, we decided to do something bold: we're now testing simultaneously 3 PCB manufacturers.
Why? The dominant answer is because we care about our backers and the delays we set forth. There is a risk that some PCBs will not work – we can't afford to "lose" more weeks by trying a single manufacturer each time.
On a different note, we described in the last updates the brand new overmolding technique. Well, there's more! The earbuds would be almost indestructible to impacts! Yup, you could totally drop them, walk on them, throw them on the wall and it would be just fine 🙂
DISTRIBUTORS
While the tech staff is incredibly busy building the earbuds, the business development is hustling hard. We're talking with a bunch of distributors.
One of them was so excited about Phazon that they physically came to Montreal to meet the team!
Here's our CEO with the CEO of a distribution company in Korea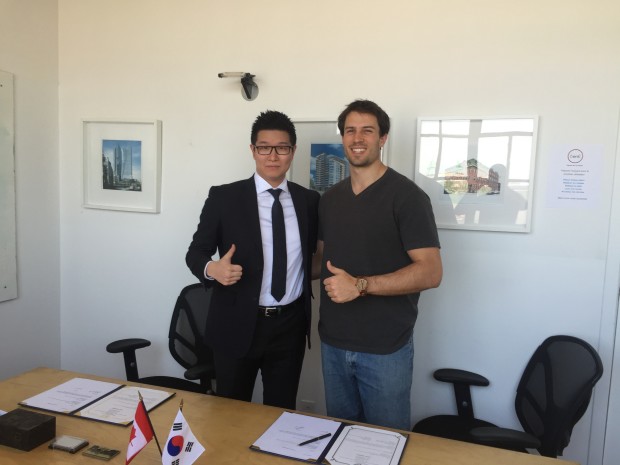 SOUND ENGINEER (PART II)
We recently met with a world-renowned sound engineer. He gave us outstanding tips to maximize the sound quality.
This sound engineer is working for the company from which we're buying the internal speakers.
After the meeting, they offered us something incredible (again)…
They proposed that we send different versions of our earbuds. They will put them to test in their million dollars equipment – so that the sound output is scientifically tested & optimized.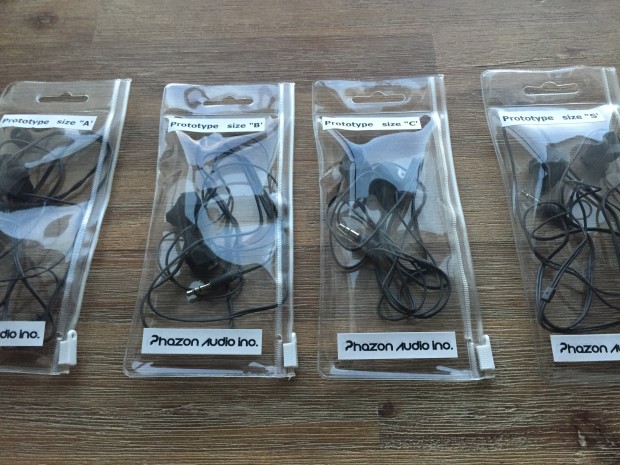 Wait – Wired earbuds?? What the hell is that?
Keep your cool 🙂
The wires are only there to make sure we can test the sound efficiently!
SURVEY – SPORTS
Okay, we need your input here!
Unfortunately, we don't know much about our backers 🙁
So, here's the survey link: https://goo.gl/forms/8o6d1f0rfE8naU072
Thanks a ton!
Maximum 2 minutes!
COLOR SELECTION
Here's the link: http://phazon.ca/orders/index.php
?-?
We discovered last week an impressive new technology that will (again) sets us apart, in the entire headphones industry.
We just need more time to make sure it's reliable – more info coming shortly enough!
P.S. A cool intro/video will be back in the next update 😉