Get our exclusive updates.
NEW STRETCH GOAL!
As promised, we are adding a new stretch goal. It's not as funky as tie dye earbuds, but it's definitely a huge addition for music lovers!
Introducing you the 
equalizer app
​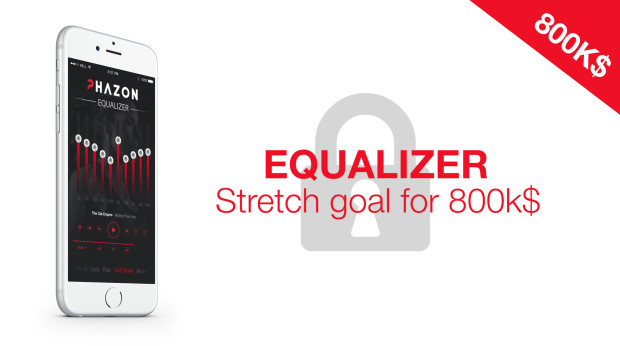 So the Phazon app will have two wonderful functions:
1 – Locate your lost earbuds2 – Music EQUALIZER
But wait, what is an EQUALIZER?
In simple terms: it enhances the sound, based on your favorite music style. So let's say you like rap music, the equalizer will boost the bass. If you like classic music, it will boost the treble.
CAMPAIGN EXTENDED!
Due to the humongous popularity of our campaign, we have extended our campaign until January 14th. No worries! We are still planning to ship on June/July 2016 🙂
The more capital we have, the faster we can achieve production!
Plus, getting your New Year's resolutions done will be much easier with the Phazon earbuds at $50 off the retail price 😉
MERRY CHRISTMAS!
From the Phazon team, we wish you happy holidays!
*We would like to thank everyone for your comments. It's really helping our developments.
Join our waitlist now
We will inform you when the product arrives in stock. Just leave your valid email address below.