Get our exclusive updates.
NEW STRETCH GOAL COMING!
We're about to lay a new stretch goal… on MONDAY. We have an idea of what it would be, but we're very open to suggestions (time travel: the Midnight blue color was the most popular amongst backers).

It could be anything – a cat designed earbud, an electromagnetic embedded shield or Christmas lights incorporated in the shell. More seriously, suggest something that would be realistic 😉
So if you believe you got an interesting thing we could implement as a stretch goal, let us know at
[email protected]
!
– Phazon team
P.S. Christmas is coming pretty soon! We're sure someone you know would love the Phazon earbuds…!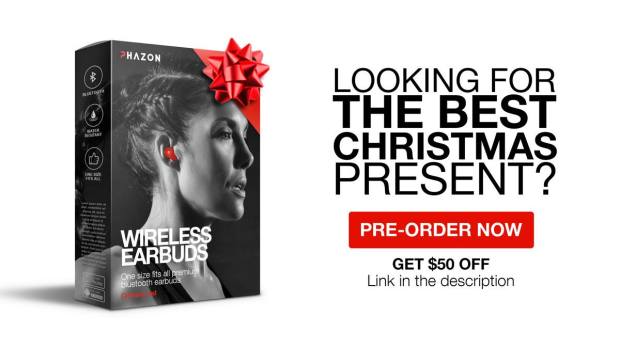 Join our waitlist now
We will inform you when the product arrives in stock. Just leave your valid email address below.