Get our exclusive updates.
Molds, CE Week & Cables
Hello dear backers!
Hope you're having a blast for this summer.
We sure know it would have been better with the Phazon earbuds, but we can assure you the wait will be worth it!
SHIPPING STATUS
We're definitely on track for the November shipping. It might even be before – mainly because we found a new way to manufacture them. But let's be conservative and maintain the November date.
See, making molds is a part of the whole manufacturing process for a hardware product. Those molds can take up to 3 months to be made. Once this is over, you inject a plastic resin in it and you have your shells ready. You then assemble the electronics and put it in the shells.
We recently discovered a new technique that enables to mold completely over the electronics. That way, the earbuds will easily be waterproof – and may actually float! This technique is a little more expensive but takes less time to do. We're currently investigating more about this method to be sure of its effectiveness.
CE WEEK
As we mentioned in the last update, the non-technical staff members went to New York for the CE Week, the 2nd largest consumer electronics event in North America. Oh boy, we did not expect this huge response!
We were one of the busiest booths & received the coveted award "Best in Show" (left and right of the top image).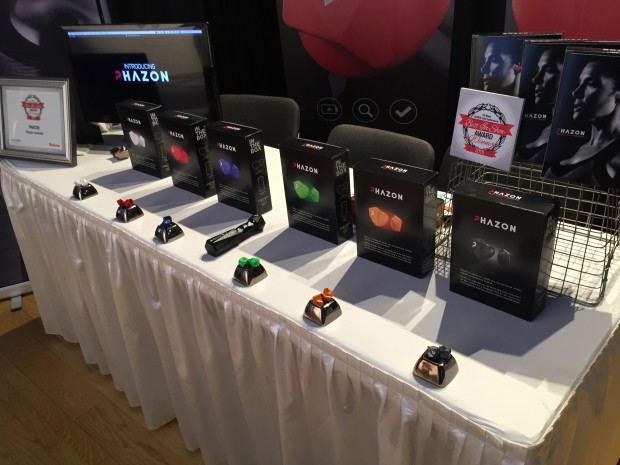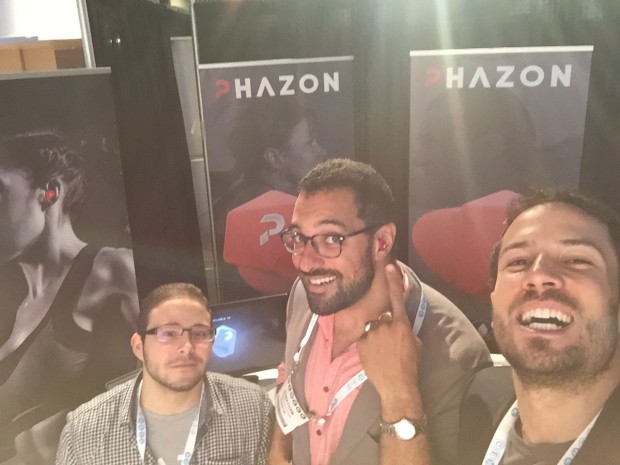 We got also covered by many media, including this one with its awesome title "5 wearables that Wowed at CE Week 2016"
CHARGING CABLE'S LENGTH
We would like to survey the backers for the length of the charging cable.
The charging cable will be used to recharge the charging case only, which will contain 5 extra charges for the earbuds.
Please give us your input here: http://goo.gl/forms/oddvorZh0H1kdwA12
MICROPHONE
Would it be cool to add a microphone? It sure would. And we highly considered this addition.
However, we tested the microphone with in-ear earbuds and the technology is not yet there. Sure, we could definitely sell a lot more earbuds if we put this feature – but it would not feel right. It will just not work properly; the voice signal will be crappy, therefore no one will be able to actually hear you when you speak.
Please remember you'll be able the hear the audio from your phone calls. For talking, you'll just need to approach your device (such as your smartphone) to your mouth.
COLOR SELECTION
Here's the link for the color selection for the new backers:
http://phazon.ca/orders/index.php
Enjoy the sun 🙂
– Phazon
Join our waitlist now
We will inform you when the product arrives in stock. Just leave your valid email address below.