Long-distance manufacturing
Hey guys,
Been a while since the last update. I delayed this update because I wanted to provide more value. I think you'll prefer this instead of keeping consistent updates with more or less value in them.
While I'd love to provide this update with exciting positive news and deep value… well, we're not there yet.
Our historically reliable PCB supplier committed to provide us the assembled PCBs before the Chinese New Year. A few days before the deadline, they choked and rescheduled for a 3 weeks delay 😤
Assembled PCBs = PCBs with the electronic chips soldered on
They were doing the nicest job making the PCBs out of everyone we tried.
They said they could also assemble our PCBs, so we naturally tried them.
They shipped the assembled PCBs and almost all of them were defective. We have 2 chips with tiny touchpoints underneath (called BGA), on the Bluetooth chip and touch chip, and those are NOT well soldered on the PCB.
We're pretty sure we have one working pair, maybe 3 more pairs if our repairs are effective.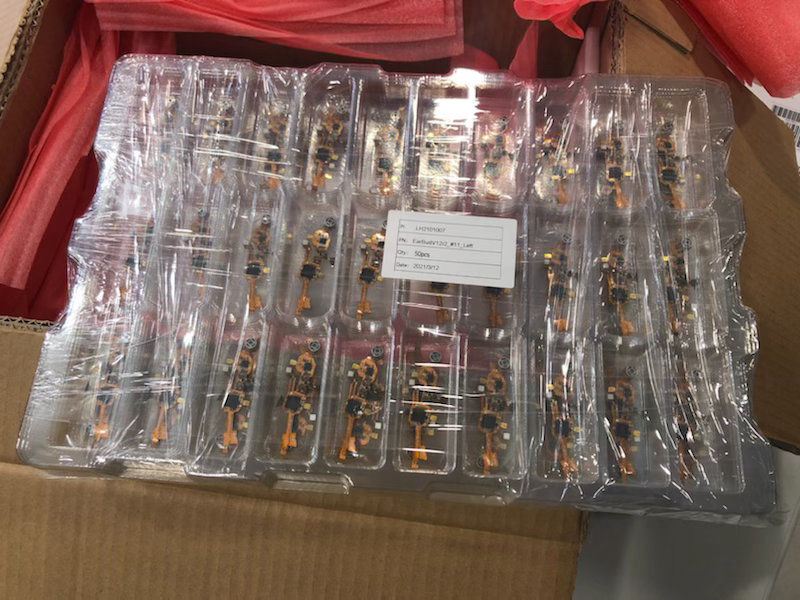 We are sending the PCBs back and they'll repair them at no cost, but it's a huge waste of time.
We may have another month before they receive, repair & send it back. They have our instructions on how to correct this but can't tell if it's going to work this time 😕
On the brighter side 🔆, the 3rd revision of the mold is almost complete. The charging case looks good to go and they'll have the earbuds mold finish by next week.
Sylvain had quite an issue getting the touch control to work on the earbud. He was using the demo board and standard parameters. We needed to adjust and apparently this cause a lot of problems for it to work properly. Now, it looks like we got this right.
About Sylvain
Sylvain as the senior technical director takes all the technical decisions so the project would move forward as fast as possible. Of course, we consult together but he knows best. When he says he's 100% it will work and it doesn't… you may have that face: 😠
You & I had a quite fair share of anger regarding the very slow process this project takes. Sylvain took key educated guesses that turned out to be incorrect. As you recalled, we even invited experts and they sided with Sylvain's decisions back then. Sure, a bunch of companies succeeded but this tech is still hard, especially before the advent of Bluetooth 5.0.
I still think Sylvain is a good technical director overall but he made the wrong decisions that slowly killed the project's momentum. Not saying it's dead though.
Long-distance manufacturing
This pandemic hit us at a really bad time. 
We needed to start the whole pre-production in their factories and around the same time travel bans were being put in place ✈️.
Doing at a distance would prove quite tricky and it's exactly what is happening. They need to clearly understand our requirements but by writing it's definitely not enough as we can see. We simply need to be there 📍
I am pretty sure that by being physically there, we would cut cost time by half if not more.
Vaccination is getting to work fast but we're still a few months away before things start to look "normal".
I had my estimate for shipping late summer but surprises will come along so I would say the estimate is not at a high conviction one right now.
Thanks for being part of the journey, with the highs & lows.
Chris