Get our exclusive updates.
Fine-tuning & components
Hola Backers,
This update will mostly focus on the fine-tuning of the earbuds and how things are getting along.
DEVELOPMENT STATUS
Sylvain and the tech team are making steady progress with the fine-tuning of the antenna, using a variety of tools and resources, among them:
We're adding resources and creativity to find out what's working and what's not. You can see below some of the notes Sylvain is taking to get this done.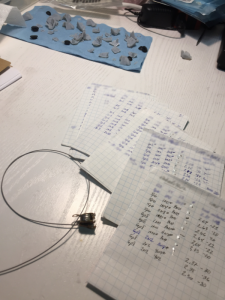 Fine-tuning the antenna can be quite tricky. You can be lucky and hit it right on, but most of the times it takes longer.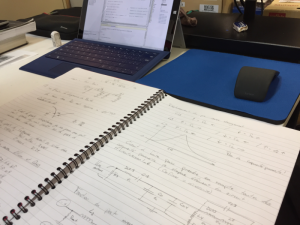 Some of the mathematical simulations we're trying to replicate to get the right RF pattern.
Our special form factor (patent pending) is a great asset considering its 95% snug fit and unique design, but it's really tricky to fit the antenna in there. Sylvain came up with incredible creative solutions to fit the PCB in earbuds' form factor and that's the reason we blur the photos when we show it.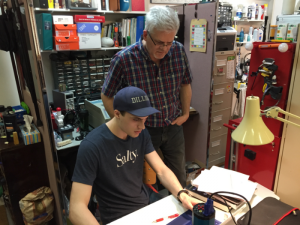 Sylvain analyzing the results of tests made by an engineering aide.

We're currently solely using Bluetooth technology for the connectivity between the 2 earbuds. While our team and the consultants we spoke to think we can achieve perfect connectivity with that technology alone, it might just take too long before we perfected it (no breakouts). Time to market is critical for you and for us.
We already thought of new technologies that could also be used instead. If the fine-tuning of the Bluetooth signal proves to be too long to master, we'll switch to a different technology (in a few weeks). We'll be able to have a quick turnover for those options as we'll basically use the same PCB. Only the antenna section will be modified.
Our tech team is heading back to China in 2 days to finalize the electronics. That's their only mission and they're 100% confident to achieve it.
COMPONENTS
We already bought 80% of all the components needed to build the earbuds. Check this out.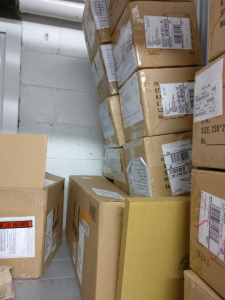 Those boxes containing the components are actually worth a lot of $$$.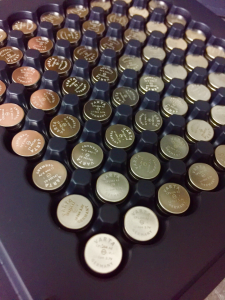 Batteries take most of the space in the earbuds. That's why we needed the smallest and most powerful ones. We chose the Varta batteries because they offer the best ratio of power output for the space occupied.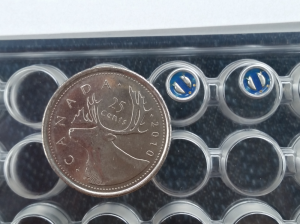 We also applied this thinking for the speakers. They need to be tiny while delivering a powerful sound. We've been quite surprised by these little fellas.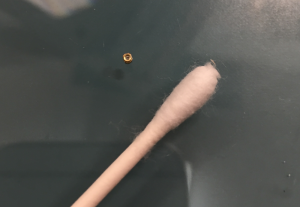 That's the kind of passive component we're using inside the earbud. Nano scale it is.
DRAGONS' DEN
The Dragons were so impressed by Phazon's pitch that they invited Chris to pitch again in Toronto, but this time the angle will be completely different. Can't tell you much right now. Show is probably going to air this fall, we'll let you know for sure 😉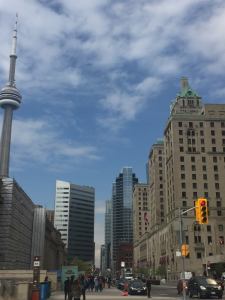 Downtown Toronto, where Chris is pitching for the Dragons once more.
Next update:
Follow up on the Bluetooth fine-tuning

Tests on different tips size

Sexy rendering for the package (you'll fall in love once again)
Have a great one guys 🙂
Join our waitlist now
We will inform you when the product arrives in stock. Just leave your valid email address below.