Get our exclusive updates.
A risky bet paying off
Hey backers,
It's me, Chris, your chief nerd writing here. The last update was hard to write but we're fortunate to have great backers that support our journey, we can't thank you guys enough!
SHIPPING STATUS
So as scheduled, the tech team is currently in Shenzhen, China. It's not an ideal timing in China: it is the Chinese new year. Every manufacturer shuts down at that time. However, our Asian manufacturer was kind enough to provide us key staff to help us tweak our electronics quickly even during the holidays.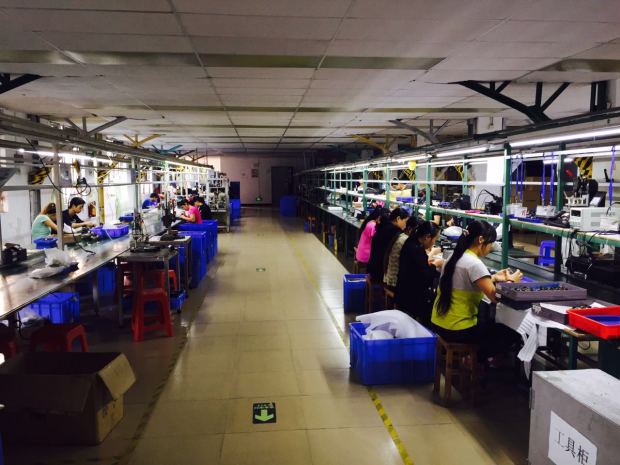 The results so far are astonishing:
We've been able to reduce the size of the earbuds once again, this time by 2mm, through the compression of some mechanical and electronic parts. This is huge for the fit. ​

Prototypes only – not final colors
Steel molds have been already manufactured. It usually takes 6-8 weeks to make, we got them in 10 days.

By having access to a new high-quality equipment, we've identified what we believe is the source for having not a good enough connectivity.

While it's progressing at great pace, there are still challenges to face in production. Some are known other unknown at this point. That's why we'll keep the March estimated shipping.
MEETING WITH SOME BACKERS
I got the chance to meet with backers during CES. I love meeting backers, even during tougher times because of the delays. I'm so thankful to all of you for helping our project get started. This was a deep emotional moment as I feel super accountable for our success. You guys put your own money in a completely new company. I'm extremely sad each time we need to announce a delay. It's just really hard to predict unknown challenges with a groundbreaking product. Fortunately, the vast majority of our backers are supportive, which helps us stay focused and dedicated in this super hard technical project.
SUPERBACKERS
Let's make a quick recap of the free perks for the superbackers program:
Cool T-Shirt for everyone
2 action cameras
1 trip to our headquarters in Montreal, Canada
We're going to provide you with another free perk in the next update!
COLOR SELECTION
Click here.
I remember reading the saying: 'Sometimes, you need to go slow in order to go fast.' With our new manufacturer, we're confident we'll slash a lot of production time and bring you guys an outstanding product.
Chris Houle
Join our waitlist now
We will inform you when the product arrives in stock. Just leave your valid email address below.